Oma taught Reese how to mow, so now the fun begins! Tonight Reese was on our mower and Jim and Carsten were on Papa Jim's mower. They were trying to beat the rain!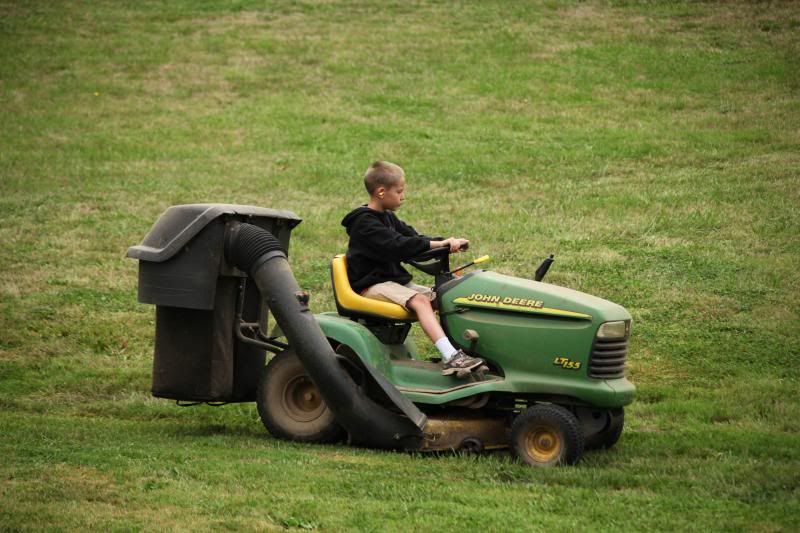 Reese thinks it's great now, but we'll see when it becomes a chore... :)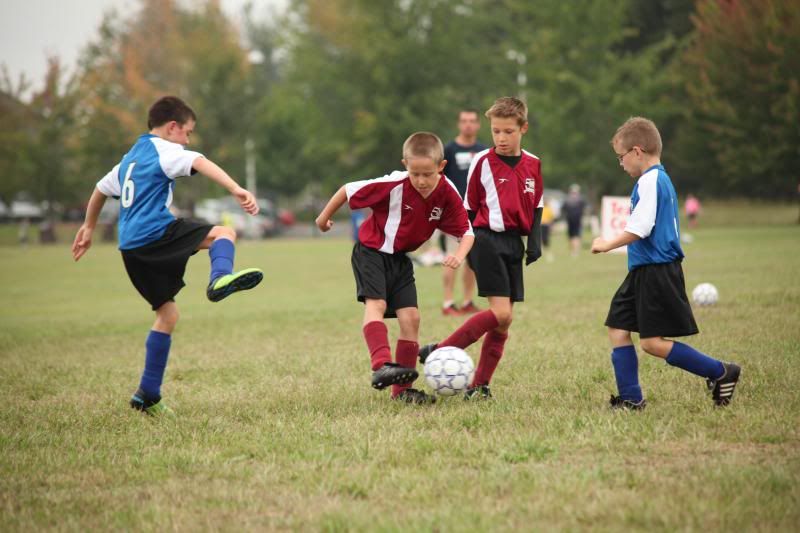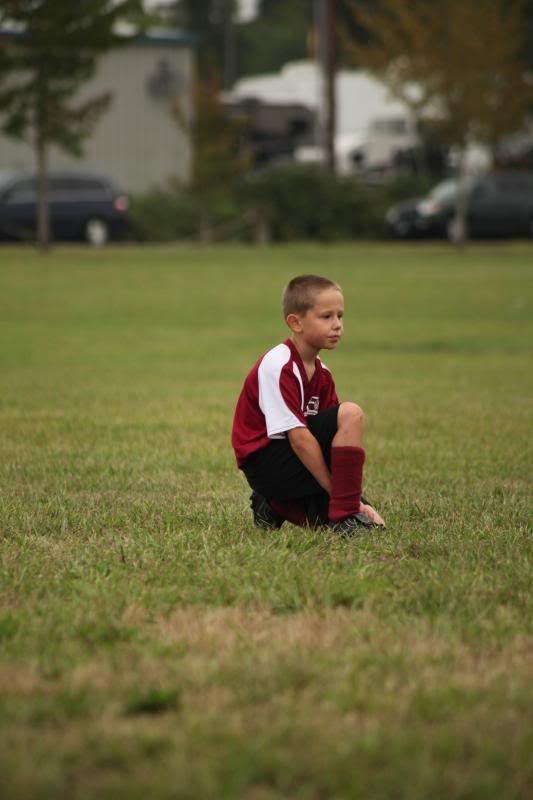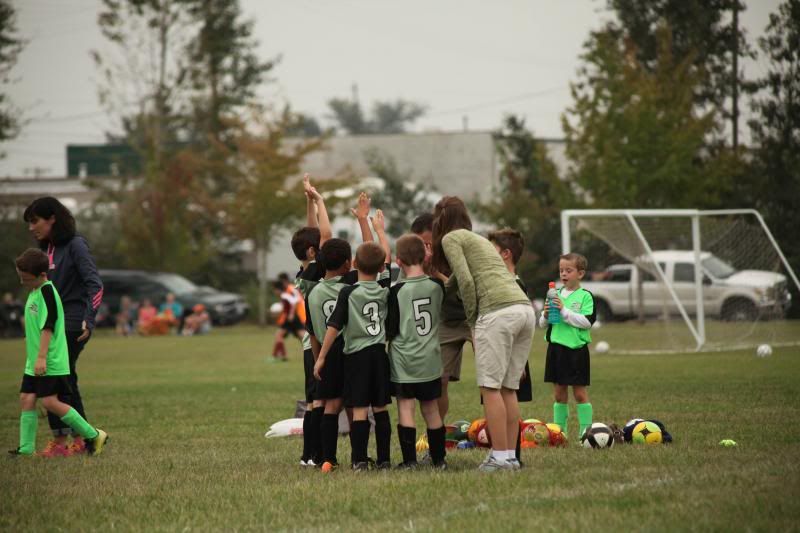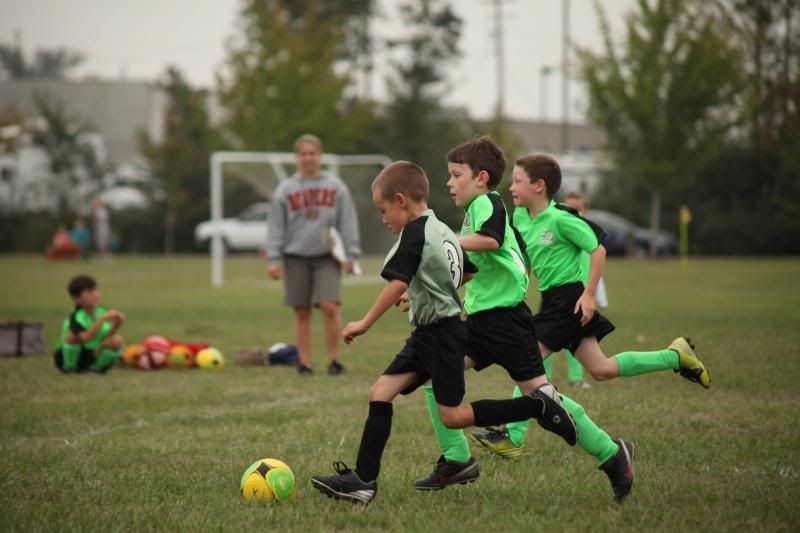 Carsten scored a goal on Saturday and was so pleased! First goal this year for him and for his team.
Thanks to our friend, Larry M., for this fun picture from last week's game!