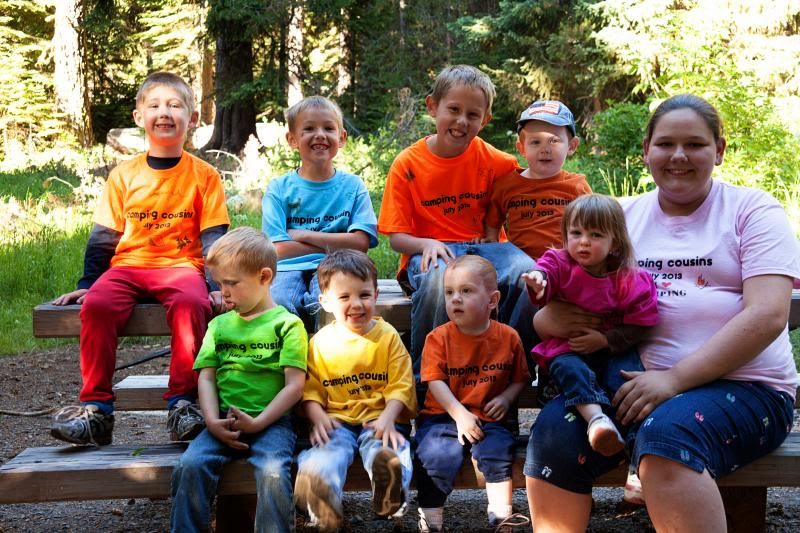 The camping cousins! We made t-shirts this year and had to have a picture even if everyone didn't want a picture...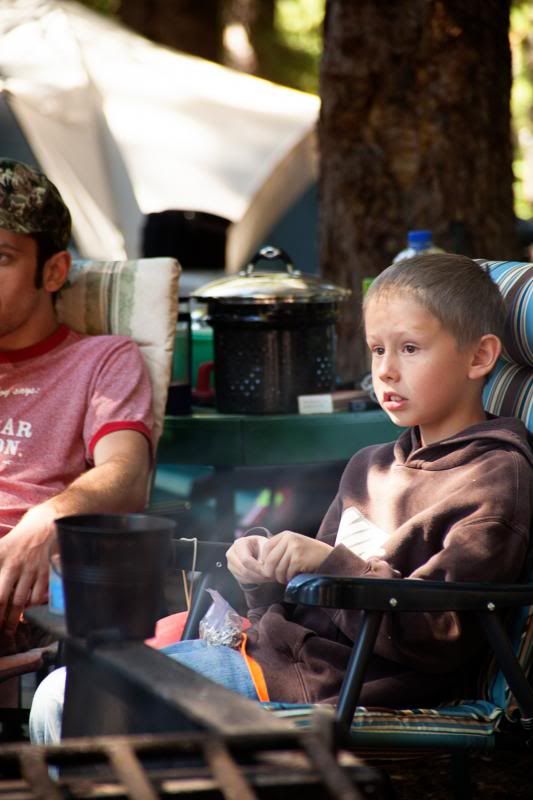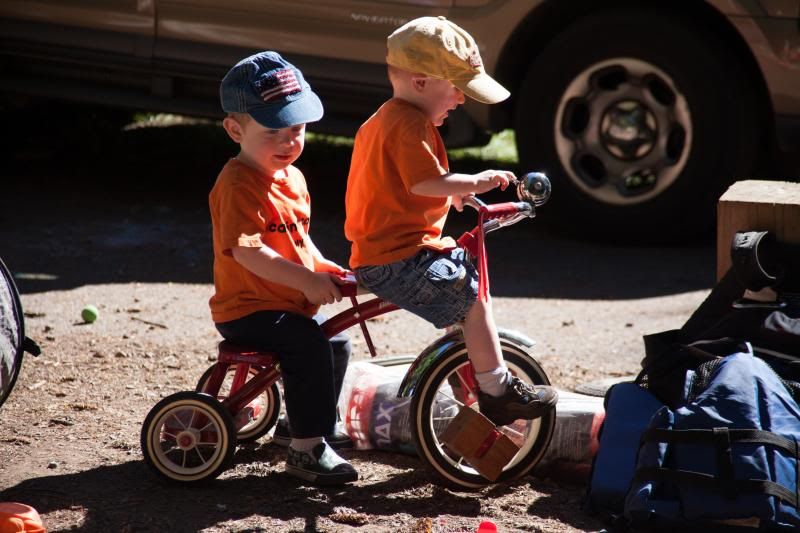 We went camping with Jim's family for the 4th of July and the kids got to go fishing every day (with nary a bite), bike rides, lots of time around the campfire, and s'mores.
Fun was had by all--even the mosquitoes enjoyed our visit!